Prayer Chain Ministry ♦ Prayer Chain Ministry ♦ Prayer Chain Ministry ♦ Prayer Chain Ministry ♦ Prayer Chain Ministry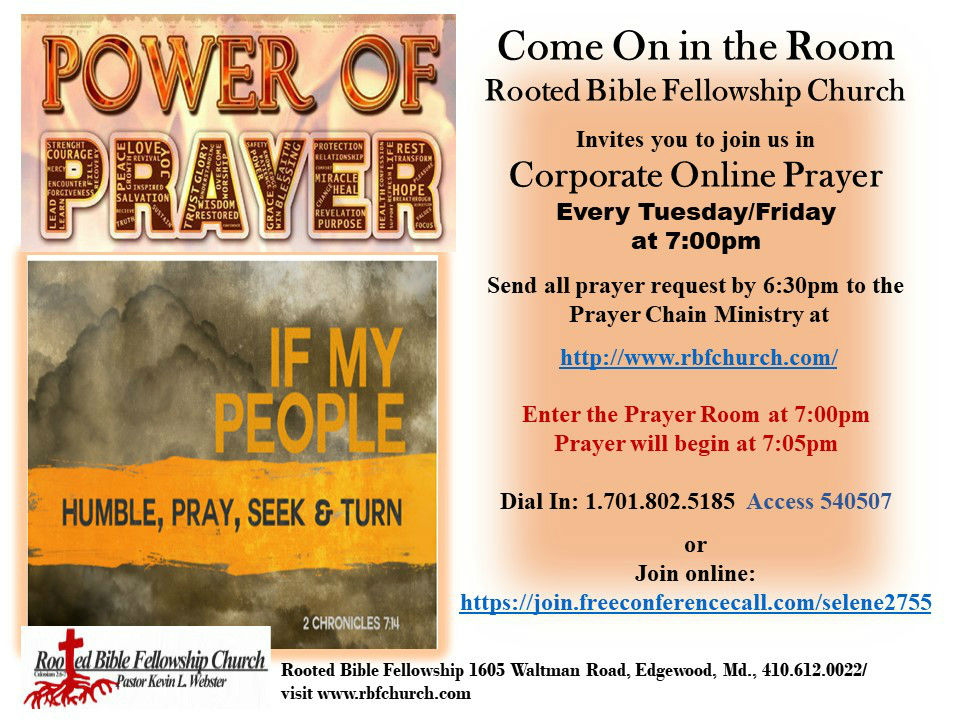 To Listen in on Prayer Please Follow the Instructions Below:

Do not announce your name upon entry, prayer may be ongoing.

From your phone: Dial-in number

1 (701) 802-5185



Access code: 540507#
OR


Join the online meeting:

https://join.freeconferencecall.com/selene2755

Online meeting ID: selene2755


The Prayer Chain Ministry will pray for those who have a variety of needs, believing that
God will hear our prayer and act on behalf of those for whom we pray.
"If my people, who are called by my name, will humble themselves and pray and seek my face and turn from their wicked ways,
then I will hear from heaven, and I will forgive their sin and will heal their land."
LET US PRAY!!!!!!