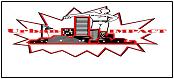 Urban Impact's Overview
Urban Impact is a faith-based force for transforming the lives of Harford County residents in their pursuit to be functional and dynamic forces in today's society.
Urban Impact's Mission
Urban Impact works to educate, develop and enrich the lifestyles of high-risk families, youth and children by providing comprehensive programs, resources and human services that address the educational, ethical, spiritual, social and behavioral issues of the urban family. Through faith-based values, Urban Impact is committed to the process of family and community restoration and renewal leading to economic stability and societal productivity.
The Board of Directors
Kevin L Webster - Chairman
Jennell Pruitt - Buisness Operations
Outreach Programs
Joshua Boys Mentoring Program - This outreach program is an afteshool Program for Boys of middle school age held at a local school.

Kingdom Sports Program - This outreach program is an AAU Basketball Program, and a Karate Program. Kingdom Basketball is currently sponsering 1 Boys Team, sign-ups are in November. Kindgom Karate is a ongoing program held at Rooted Bible Fellowship Church.


For More Information Contact:
Jenell Pruitt, Buisness Operations
410-612-0022