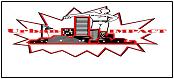 Urban Impact's Overview
Urban Impact is a faith-based force for transforming the lives of Harford County residents in their pursuit to be functional and dynamic forces in today's society.
Urban Impact's Mission
Urban Impact works to educate, develop and enrich the lifestyles of high-risk families, youth and children by providing comprehensive programs, resources and human services that address the educational, ethical, spiritual, social and behavioral issues of the urban family. Through faith-based values, Urban Impact is committed to the process of family and community restoration and renewal leading to economic stability and societal productivity.
The Board of Directors
Kevin L Webster - Chairman
Jennell Pruitt - Buisness Operations
Outreach Programs
Joshua Boys Mentoring Program - This outreach program is an afteshool Program for Boys of middle school age held at a local school.
Kingdom Sports Program - This outreach program is an AAU Basketball Program. Currently Sponsering 2 Boys Teams
CurSingle Parenting Classes- This outreach project is being structured and is forthcoming in November 2009.
I CAN-

An after-school tutorial program designed to assist students with homework and develop their learning skills

.
Urban SUCCESS

-
Students in Urban Communities Choosing Education, Structure and Self Control.
Ball Above All
-
Is a festive presentation of 3 on 3 basketball competitions, music, food and the gospel message of salvation.
Financial Literacy- Credit counseling a personal finance education in preparation for first time home-buying
Fishers of Men- Provides discipleship teaching and counseling to inmates of Harford County Detention Center and supportive networking resources for transitioning an successful reintegration back into their families and the community.
First Steps- Providing evangelistic and spiritual deliverance, discipleship teachings and counseling to drug & alcohol substance abusers
Toys4Tots- Urban Impact partnered with Toys4Tots as a distribution center and provides toy assistance during the holiday season to family in the community who express the need.
For More Information Contact:
Jenell Pruitt, Buisness Operations
410-612-0022