Message from Lady Webster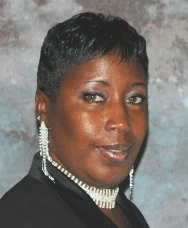 Welcome to Rooted Bible Fellowship Church!




I greet you with the Joy of the Lord. Pastor Webster, the Daughters of

Zion

(D. O. Z.) and I are delighted to have you as part of our congregation and family.


I would like to personally invite you to join the Daughter's of Zion Women's fellowship. The Daughters of Zion are more than the typical women's bible study. Not only do we spend precious time face to face with our Father through His word and in worship, but it is also an opportunity to fellowship, share testimony, be encouraged, groomed and motivated in your walk. We take pride in "bringing lives together through Christ".


My passion is to humbly walk in the light of Jesus Christ, and to carry out the vision that God has given me. I am charged to "build into the lives of the women, my sisters in Christ". No matter when you came to Christ, there is always opportunity to build into each others lives.




I look forward to seeing you, the second and fourth Saturdays @ at our D. O. Z. fellowships and at other various weekly services.


Should you need anything please feel free to contact me.
He Still Reigns
Lady Sharon Webster